Your Trustworthy Cleaning Company in Purcellville, VA
Embrace a cleaner, healthier, and more enjoyable living environment, courtesy of our professional house cleaning services.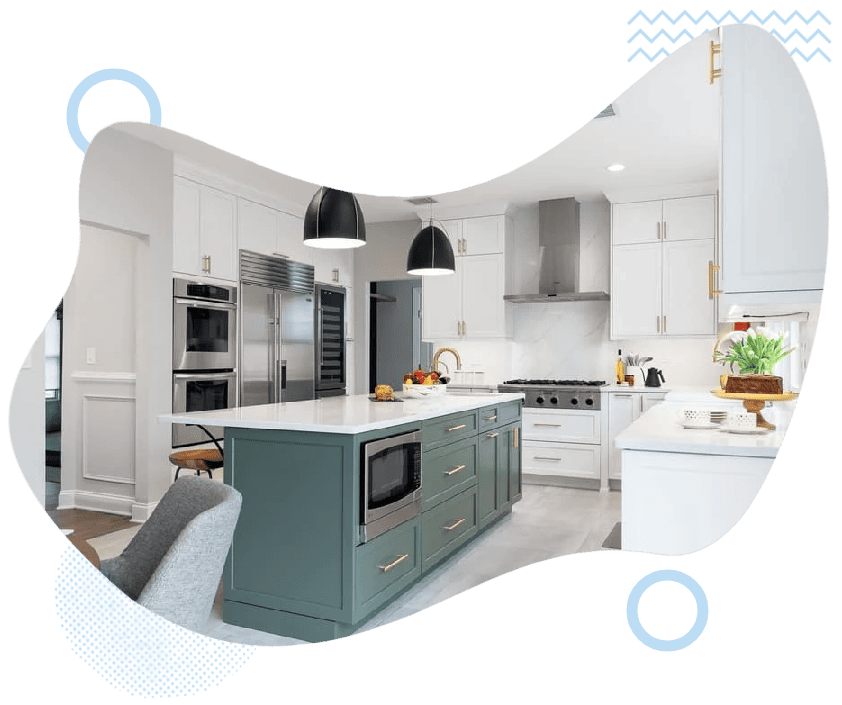 Transform Your Home with Our Expert Cleaning Services in Purcellville, VA!
Are you tired of the endless cycle of cleaning, dusting, and vacuuming? Do you feel like your weekends are consumed by the never-ending list of chores? It's time to regain control of your time, kick back, and let the professionals handle it.
With a keen eye for detail, our professional cleaning experts dive beneath the surface, tackling the hidden grime and dirt that often go unnoticed. But our mission extends beyond mere cleanliness. We aim to create a healthier, more comfortable living space for you and your loved ones, where every room invites relaxation and happiness.
So, say goodbye to the mundane cleaning chores, and let APS Home Cleaning elevate your living space to new levels of cleanliness and comfort.
Regular cleaning prevents the buildup of dust and debris that can cause damage to your home's surfaces and appliances. By choosing APS Home Cleaning in Dulles, VA, you're investing in the long-term care of your home, avoiding costly repairs and maintenance down the line.
A clean and organized living space has a significant impact on your mental and emotional health. With our professional cleaning services, you'll enjoy a home that not only looks great but also boosts your mood, reduces stress, and promotes relaxation, enhancing your overall quality of life.
Cleaning can be an exhausting and time-consuming chore. Allow our expert team at APS Home Cleaning to handle the task for you, freeing up your time and energy to focus on other important aspects of your life such as work, family, or personal hobbies. Invest in our services and experience the convenience of a professionally cleaned home.
Embrace the Advantages of Professional House Cleaning Services in Purcellville, VA
Reclaim Your Time and Live Freely
With APS Home Cleaning handling your cleaning tasks, you get to own your time again. No more weekends spent scrubbing floors or dusting shelves. You can now invest those precious hours in pursuing your passions, advancing your career, or simply enjoying quality time with your family. We're here to handle the cleaning chores so you can live your life on your own terms.
Breathe Healthier, Live Happier
A clean home is synonymous with a healthy home. Our cleaning experts use eco-friendly and non-toxic cleaning solutions that effectively eliminate dust, dirt, and allergens, paving the way for a safer, more hygienic living environment. With APS Home Cleaning, you get the peace of mind knowing your home isn't just visibly clean but also contributes to the well-being of your loved ones.
Elevate Your Home's Aesthetics and Comfort
A professionally cleaned home is a delight to the senses. It doesn't just look appealing but also exudes a comforting vibe that makes it even more welcoming. Our thorough cleaning practices ensure that every nook and cranny of your home receives attention, enhancing its overall allure. Get ready to fall in love with your home all over again, as we transform it into a consistently clean and cozy haven.
Eager to try our house cleaning services?
Schedule a free in-home estimate today, and we'll help you find the perfect cleaning plan for your needs.
What Makes APS Home Cleaning the Best Choice in Purcellville, VA?
Choosing a home cleaning service isn't a decision to be taken lightly. You're inviting a team into your personal space to take care of your sanctuary. So, why should APS Home Cleaning be your first choice in Purcellville, VA? Let's dive into the reasons:
Unmatched Expertise and Experience
Our team is composed of seasoned cleaning professionals who have honed their skills through years of experience. They bring their expertise to your home, ensuring every corner shines and every surface is dust-free.
Customized Cleaning Plans
At APS Home Cleaning, we understand that every home is unique, just like its owner. That's why we offer personalized cleaning plans, designed to meet your specific needs and preferences. We listen to your requirements and tailor our services accordingly.
Eco-Friendly Cleaning Approach
We care about you, your home, and the environment. Our team uses non-toxic, eco-friendly cleaning products that not only deliver impressive results but also contribute to a healthier planet.
Reliable and Trustworthy Service
Our commitment to maintaining high standards of integrity and professionalism has earned us the trust of homeowners in Purcellville, VA. You can count on us to respect your home, your time, and your privacy.
Choose APS Home Cleaning, where your home is our priority. Let us make your living space sparkle while you relax and enjoy the benefits of a professionally cleaned home.
Introducing Our Flexible Cleaning Schedules
No more stress about maintaining a clean home every week! Let our expert handle the chores so you can enjoy a spotless living space.
Bi-weekly Cleaning Services
Ideal for busy lifestyles, enjoy more time for the things you love as we manage your cleaning needs every other week.
Monthly Cleaning Services
For those who prefer comprehensive cleanings once a month, ensuring a fresh and tidy space throughout the year.
Tired of the Same Old Cleaning Routine? Experience a Real Change with APS Home Cleaning
Ditch the mundane cleaning tasks that never seem to bring about the results you desire. APS Home Cleaning is here to make a real difference in your home, ensuring a comfortable, sanitary living space for you and your family.
Witness the Remarkable Transformation
Observe your home transition from disorderly to immaculate with our top-notch cleaning services. 
If you've been searching for a cleaning service that not only refreshes your space but also promotes a healthy environment for you and your loved ones, look no further than APS Home Cleaning.
Consistent and Professional
Expect the same dedicated cleaning crew, dressed in uniform and armed with eco-friendly cleaning solutions, to arrive at your doorstep.
We're all about making your home sparkle your way. Our team will follow your personal checklist to ensure we meet your unique needs in the best way possible.
We regard our clients as an extension of our family, and we care about your satisfaction. That's why we make sure everything's high-quality.
Rave Reviews from Our Delighted Customers
We're proud of the work we do, but the praise from our clients brings us immense satisfaction. Hear it straight from those who have experienced our unwavering commitment to cleanliness.
Ready to Experience a New Level of Cleanliness?
Step into a spotless, refreshing environment that speaks volumes about your taste. Reach out to APS Home Cleaning today, let us tailor a cleaning plan just for you, and prepare to be amazed as we transform your Purcellville, VA home into a haven of cleanliness and comfort. With us, your home won't just shine, it will sparkle!
3 Easy Steps to
Book Your Hassle-Free
Cleaning Service
Do You Have Any Questions?
Absolutely! We prioritize your health and the environment, so we only use non-toxic, eco-friendly cleaning products.
It's completely up to you! We offer one-time, weekly, bi-weekly, or monthly cleaning services to suit your needs.
We aim to provide consistent service, so we'll do our best to send the same cleaner each time. However, this may depend on the cleaner's availability.
No, our cleaning professionals come fully equipped with all the necessary supplies and equipment to tackle your home's cleaning needs. If you have specific cleaning products you'd like us to use, just let us know, and we'll be happy to accommodate your preferences.
Not at all! As long as our cleaners have access to your home, you can carry on with your day while we take care of the cleaning.
A Quality Cleaning You Can Trust!
Don't settle for less than the best - choose our quality cleaning services for a top-notch clean