Medical and Dental Office Cleaning in Ashburn, VA
Cleanliness Is Our Specialty - Ensuring a Hygienic And Safe Environment For Your Medical and Dental Office in Ashburn, VA
Healthy smiles start with a clean and hygienic environment!
Our commercial medical and dental cleaning team understands a clean environment is a critical component of your practice. We guarantee that your back office remains germ-free every day. At the same time, your front office creates a welcoming atmosphere for all patients in Loudoun County and Northern Virginia. This positive impression happens day in and day out. You can focus on fighting tooth decay, plaque, and tartar while we focus on extracting all of the dirt from your dental clinic! 
Our medical and dental office cleaning services follow strict protocols. This ensures that your workspace is free of pathogens. This reduces the risk of infection and illness.
Our cleaning staff is highly trained and experienced. They specialize in medical and dental office cleaning. This ensures that your office meets all regulatory requirements.
We offer flexible scheduling options to accommodate your busy medical or dental practice, including after-hours and weekend cleaning services. Scheduling an appointment is never a problem!
Cleanliness is the most important factor when considering medical facilities and healthcare service buildings in Ashburn, VA, and Loudoun County. Millions of people get infections in hospitals and medical facilities each year. About half of these infections can be prevented by paying attention to cleanliness.
It is essential that the company you choose understands how infections spread. Additionally, they must have a thorough understanding of the cleaning detail needed. A properly maintained clinic tells patients that they are in the right hands.
Medical or Dental Facilities and offices are held to much higher standards than regular offices. Not only are your current and potential patients and customers judging you by the cleanliness of your space but you have the added pressure of possible surprise agency inspections.
At APS Home Cleaning Services we have the experience and know-how to provide professional cleaning and janitorial services for your Medical and Dental Offices, Examination Rooms, Dental Surgeries, restrooms, and other common areas of your facility. We have fully experienced cleaning teams that can bring the sparkle and shine back to your medical facility. So why gamble with a commercial cleaning company that doesn't hold itself to the same standards? APS Home Cleaning Services is the top choice of doctors, dentists, and business owners in Ashburn, VA.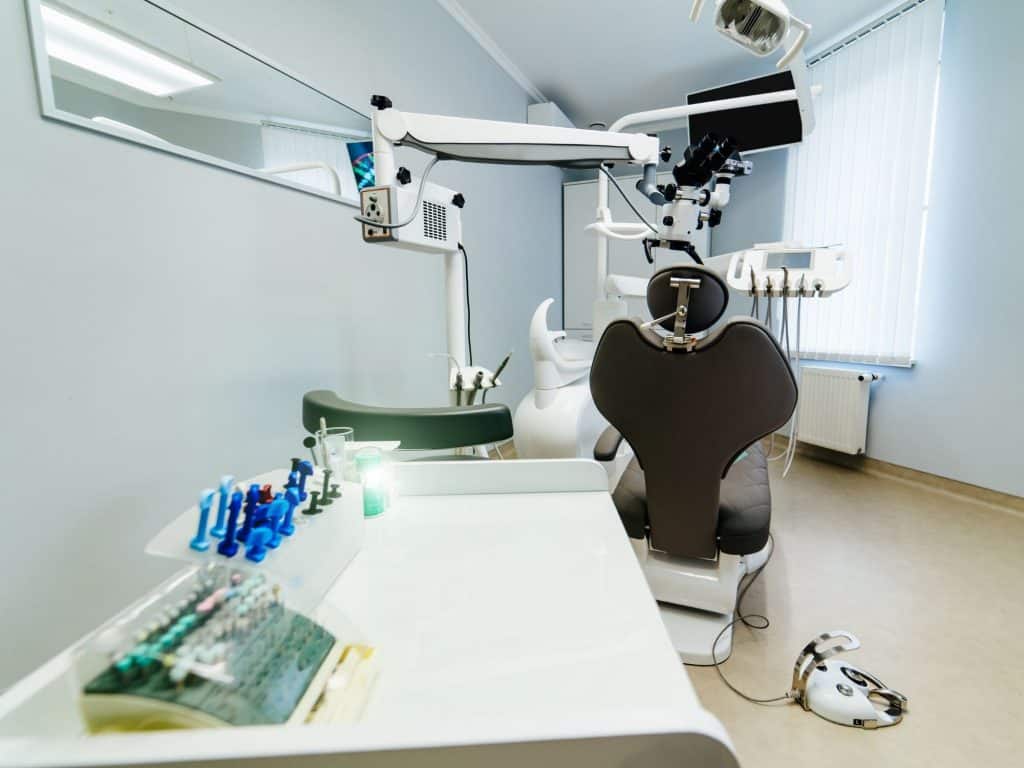 Eager to try our house cleaning services?
Schedule a free in-home estimate today, and we'll help you find the perfect cleaning plan for your needs.
Introducing Our Flexible Cleaning Schedules
No more stress about maintaining a clean office or dental clinic every week! Let our expert handle the chores so you can enjoy a spotless living space.
Bi-weekly Cleaning Services
Ideal for busy lifestyles, enjoy more time for the things you need to do as we manage your cleaning needs every other week.
Monthly Cleaning Services
For those who prefer comprehensive cleanings once a month, ensuring a fresh and tidy space throughout the year.
Now add to that the risk of infections that is indeed more at the medical facilities. Think about it. These places are filled with every possible kind of infection and virus anyone can encounter. Our teams understand the specific needs of the medical and dental practice. That is why it is all the more important to not just clean but disinfect the areas frequently. Proper disinfestation at regular intervals helps prevent the spread of viruses and keeps the area safe, free from germs, and protected at all times.
Unlike general janitorial cleaning for other types of offices and buildings, cleaning a medical office requires experienced, specialized training and the proper equipment. Proper dental care starts with proper clinic care. When it comes to Medical and Dental Office cleaning services in Ashburn Virginia and Loudoun County, nobody beats APS Home Cleaning Services.
Our dedicated team of professionals specializes in dental office cleaning. No other business requires attention to detail cleaning activities like the dental industry. Your patients expect and demand a clean environment on every occasion. You should make every effort to make the right impression with your new and existing patients, and this can often revolve solely around the cleanliness and appearance of your waiting area. Call us today at (301) 859-6946 and make the best first impression from the waiting area to the main clinic rooms!
Consistent and Professional
Expect the same dedicated cleaning crew, dressed in uniform and armed with eco-friendly cleaning solutions, to arrive at your doorstep.
We're all about making your home sparkle your way. Our team will follow your personal checklist to ensure we meet your unique needs in the best way possible.
We regard our clients as an extension of our family, and we care about your satisfaction. That's why we make sure everything's high-quality.
Consistency is imperative so that every patient enjoys clean surroundings with every visit.
We make use of hospital-grade disinfectant which consists of the best, safest, and most eco-friendly cleaning products for our dental and medical office cleaning to clean all surfaces that people might come into contact with doors, handles, counters, sinks, dispensers, and the like.
As part of our dental and medical office cleaning service in Ashburn, VA, and Loudoun County, we rеаlіzе that сеrtаіn аrеаѕ and equipment may be off-limits. Our professional dental сlеаnіng staff will take care to avoid these areas and equipment.
Regardless of what time you would like your Medical and Dental Offices to be cleaned, we've got a solution. Our firm will work together with you to locate a solution that operates on both ends. Our team will meet your expectations and exceed them.
3 Easy Steps to
Book Your Hassle-Free
Cleaning Service
Do You Have Any Questions?
You bet! At APS Home Cleaning Services, we're experienced in cleaning a wide range of medical and dental facilities, including general practitioner offices, dental clinics, specialty clinics, outpatient centers, and more. If you have a specific type of facility in mind, just give us a shout, and we'll be happy to discuss your cleaning needs.
Great question! The frequency of cleaning really depends on your facility's specific needs and requirements. Some offices might need daily cleaning, while others might be good with weekly or bi-weekly services. We'll gladly work with you to figure out the best cleaning schedule for your medical or dental office.
We're very particular about the products we use. Our team uses EPA-registered disinfectants and cleaning products that are specifically designed for healthcare settings. We make sure our cleaning professionals are well-trained in using these products to ensure top-notch hygiene and safety in your medical or dental office.
Absolutely! We know that healthcare facilities often need flexible cleaning schedules. At APS Home Cleaning, we're more than happy to accommodate after-hours or weekend cleaning services to minimize disruption to your patients and staff during regular operating hours.
Getting a quote is easy! Just fill out the contact form on our website or give us a call. Our friendly team will be eager to chat about your cleaning needs and provide a personalized quote based on your specific requirements.
Yes, indeed! Our cleaning professionals receive extensive training in handling all sorts of cleaning situations, including the proper handling and disposal of biohazardous materials. We stick to strict safety protocols and follow all industry regulations to ensure a safe and hygienic environment for your medical or dental office.
Of course! We know that every medical and dental facility has unique cleaning requirements. We're more than happy to work with you to create a custom cleaning plan that caters to your specific needs, ensuring top-notch cleanliness and safety for your patients and staff.
A Quality Cleaning You Can Trust!
Don't settle for less than the best - choose our quality cleaning services for a top-notch clean