Office Building Cleaning Services
Transform Your Workspace Into a Clean And Productive Haven With Our Top-Rated Commercial Cleaning Service in Ashburn, VA
Let us take care of the mess, so you can focus on success - with our office cleaning service!
Our commercial office cleaning team understands the need for a dependable crew, that provides a high-quality service, at a sustainable price for the long term. Our attention to detail will create a great first impression for staff and customers day in and day out in Loudoun County, VA, and the Northern Virginia area.
A clean and organized workspace can increase focus and productivity, allowing your employees to work efficiently.
Enhanced Professional Image
A clean and well-maintained office reflects positively on your company and creates a professional image for clients and visitors.
A clean office reduces the spread of germs and bacteria, which means fewer sick days for employees.
Are you in need of commercial office cleaning services today? If so, call APS Home Cleaning Services at (301) 859-6946.. We can help you keep the workplace clean, safe, and productive for your employees. Located in Ashburn, VA, and Loudoun County, our Janitorial Services for Office Buildings are your go-to for professional cleaning and janitorial services needs. We handle all types of office cleaning jobs and demonstrate quality and integrity. We will get the job done right the first time and are well experienced in a range of facilities and services.  We offer complete end-to-end office cleaning services.
You want your clients and customers to leave your office space with a good impression. We employ expert teams to clean your offices so you will always be sure that your entryways, office areas, conference rooms, restrooms, and all other spaces are presentable for your clients.
We offer Janitorial office cleaning services that can be customized to meet your needs. Options include bathroom maintenance, interior window washing, vacuuming, mopping, and trash pickup. With this expansive array of available cleaning services, commercial businesses will never have to mop their floors again! Don't just search and choose the first company that pops up. Choose a commercial cleaning service you can trust to get the job done right every time.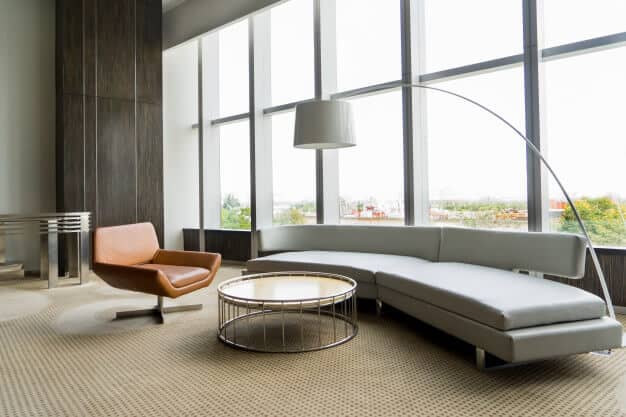 Eager to try our house cleaning services?
Schedule a free in-home estimate today, and we'll help you find the perfect cleaning plan for your needs.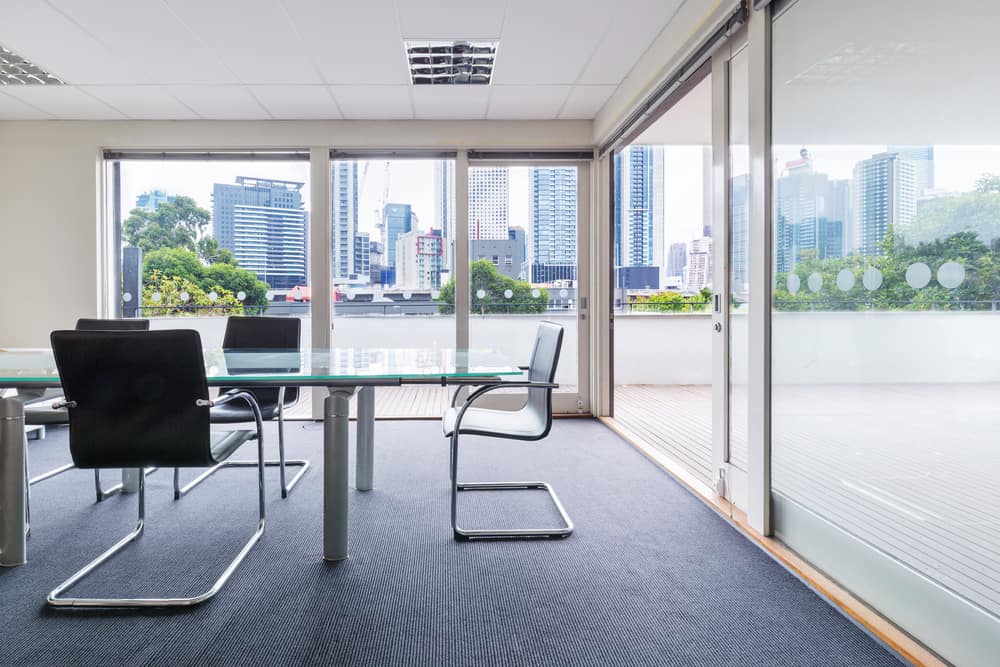 We service Ashburn, VA, and Loudoun County. If you are looking for a commercial cleaning company that values its employees and clients, look no further than APS Home Cleaning Services. You can be sure that all cleaning professionals in your office buildings from the top down have been subject to extensive background checks. APS Home Cleaning Services is a company that's committed to using safe, non-toxic, biodegradable, and eco-friendly cleaning products in all our cleaning services to ensure a healthier work environment for employees and to leave a greener footprint on our planet. Call us today at (301) 859-6946.
Introducing Our Flexible Cleaning Schedules
No more stress about maintaining a clean home every week! Let our expert handle the chores so you can enjoy a spotless living space.
Bi-weekly Cleaning Services
Ideal for busy lifestyles, enjoy more time for the things you love as we manage your cleaning needs every other week.
Monthly Cleaning Services
For those who prefer comprehensive cleanings once a month, ensuring a fresh and tidy space throughout the year.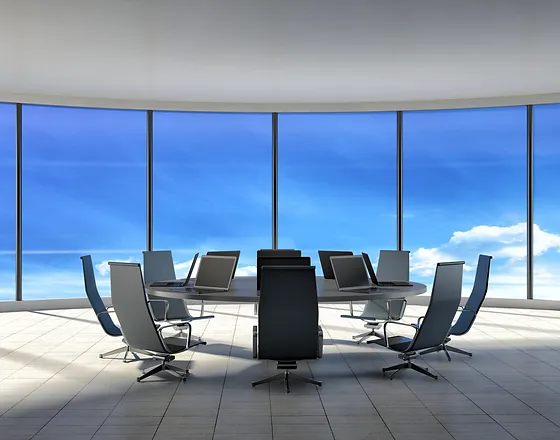 Whether your cleaning happens during office hours or after office hours, you can feel secure that only trustworthy individuals are entering your office building. For a building owner or property manager, there are many reasons to have your office building cleaned professionally. By contracting out your office cleaning, you will not have to deal with employee costs nor will you ever have a missed cleaning due to an employee calling in sick. We will show up when your cleanings are scheduled.
Consistent and Professional
Expect the same dedicated cleaning crew, dressed in uniform and armed with eco-friendly cleaning solutions, to arrive at your doorstep.
We're all about making your home sparkle your way. Our team will follow your personal checklist to ensure we meet your unique needs in the best way possible.
We regard our clients as an extension of our family, and we care about your satisfaction. That's why we make sure everything's high-quality.
Our cleaning process is designed to provide the healthiest workplace possible by reducing the spread of germs in our facility. A professional building cleaning service deems no job too big or too small. We are happy to oblige the cleaning needs of companies of every premise and every size. They will provide building cleaning services in which companies can customize for their convenience. All of our cleaning teams are trained not only in our process but for your specific needs in your office building. Our main priority is your happiness, and that is why we have succeeded for years. We offer quality, affordable commercial office cleaning, and commercial cleaning services in Ashburn, VA, and Loudoun County.
No matter what your propose, your commercial building needs to be safe and sanitary. We can help you maintain a healthy environment for you and your workers.
3 Easy Steps to
Book Your Hassle-Free
Cleaning Service
Do You Have Any Questions?
At APS Home Cleaning, we provide cleaning services for a wide range of office buildings, including small businesses, large corporations, medical facilities, and government buildings. Our team is trained to handle the unique cleaning requirements of various workspaces, ensuring a clean and healthy environment for your employees and clients.
Our office building cleaning services take care of everything you need for a well-kept workspace. We handle tasks like floor vacuuming and mopping, dusting and wiping all surfaces, bathroom sanitization, window washing, garbage, and recycling disposal, and keeping break rooms and kitchens in tip-top shape.
At APS Home Cleaning, we take the safety and security of your office very seriously. Our cleaning professionals are carefully screened, background-checked, and insured. We also provide ongoing training to keep them sharp on industry standards and safety guidelines. Plus, we'll work with you to set up a cleaning schedule that doesn't interrupt your daily operations.
Absolutely! We're dedicated to using eco-friendly cleaning products and methods to minimize our impact on the environment. We use green cleaning solutions, microfiber cleaning cloths, and energy-efficient equipment to ensure the safety and well-being of your employees and the planet.
We recommend regular office cleaning services to maintain a clean and healthy work environment. However, we understand that each client has unique needs, so we offer customizable cleaning schedules to suit your preferences. You can choose daily, weekly, bi-weekly, or monthly cleaning services, and we will work with you to create a plan that best fits your requirements.
To get a quote for our office building cleaning services, simply visit our website and fill out the contact form with your information and specific needs. One of our representatives will get in touch with you shortly to discuss your requirements and provide a customized quote.
A Quality Cleaning You Can Trust!
Don't settle for less than the best - choose our quality cleaning services for a top-notch clean