Auto Dealership Cleaning in Ashburn, VA
Looking To Keep Your Auto Dealership Sparkling Clean and Inviting To Customers? Look No Further Than Our Auto Dealership Cleaning Service!
Get your auto dealership showroom ready with our top-notch cleaning services!
Our commercial cleaning team specializes in cleaning and disinfecting your showroom until it shines from top to bottom. We pay close attention to detail. This will create a great first impression for your customers. It also makes it easier for your shop to focus on maximizing sales in Loudoun County and the Northern Virginia area. This is something we do day in and day out.
We use the best cleaning techniques and equipment. Every inch of your dealership is cleaned, from the showroom floor to the service area. The result is a streak-free, inviting space for customers.
Welcoming & Hygienic Environment
We recognize the significance of keeping a sanitary environment in a dealership. Therefore, we use eco-friendly cleaning supplies that are secure for your customers and staff.
We offer competitive pricing to fit your budget, without compromising on the quality of our cleaning services. We also offer flexible scheduling options to fit your specific needs.
Are you aware that a professional cleaning service can drastically improve your car dealership and the sale you make? Customers feel more comfortable negotiating auto sales in a clean and healthy environment.
Car dealerships must focus on providing excellent customer service. This is essential for selling automobiles. Additionally, it is important to keep a clean environment for customers. If your restrooms, showrooms floor, or offices don't match, what does that leave them thinking? Your car dealership has to shine.
It has to make potential buyers feel welcome from the moment they step on the lot. Otherwise, you are going to lose clientele, and won't sell nearly as much as you otherwise could. Your job is to focus on managing your business and your inventory, rather than cleaning your facility. Hiring APS Home Cleaning Services will ensure your property looks great without taking time or attention away from your tasks.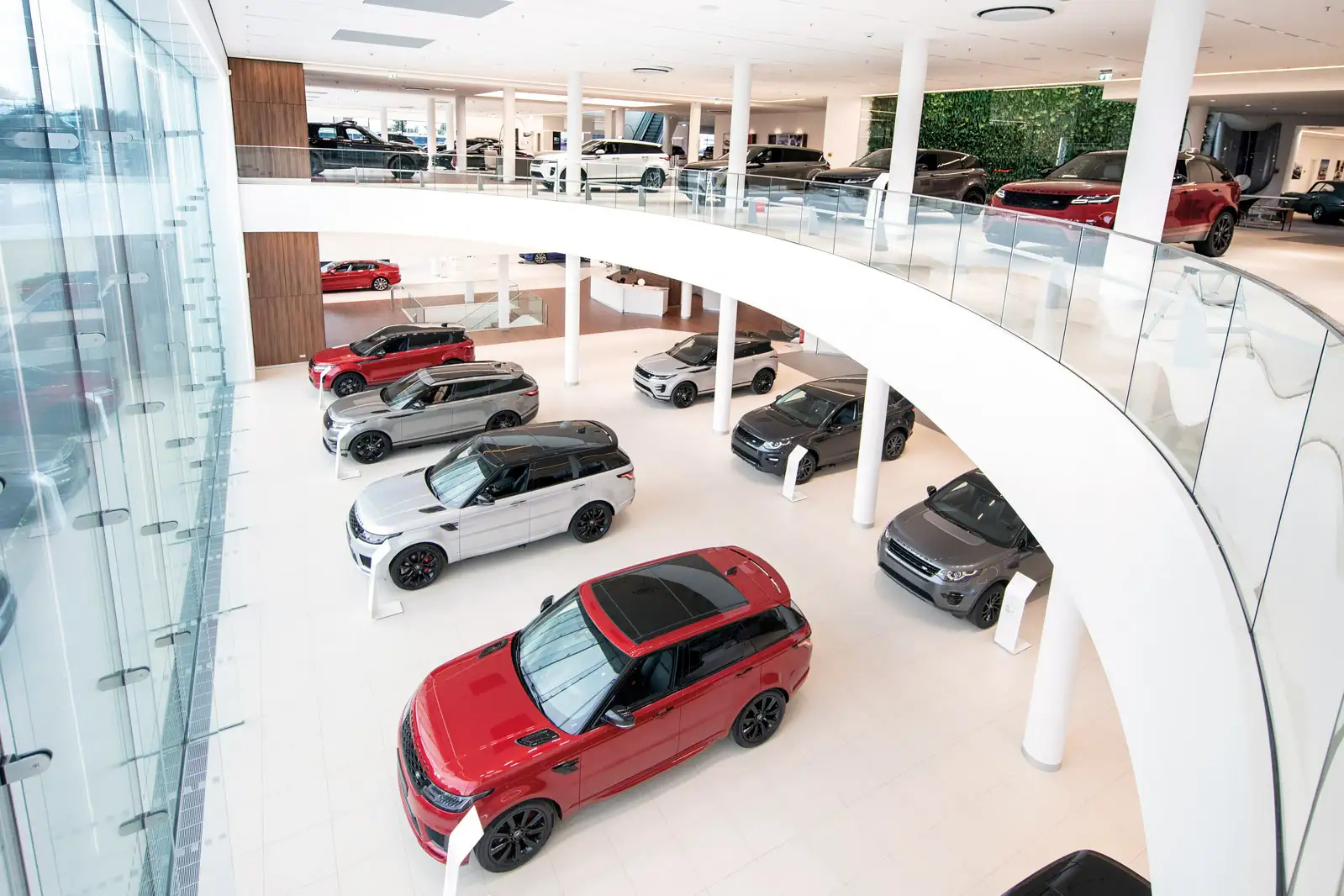 Eager to try our house cleaning services?
Schedule a free in-home estimate today, and we'll help you find the perfect cleaning plan for your needs.
We have been cleaning automotive dealerships for many years. From the showrooms to the service areas, we make sure your dealership is ready to create positive customer impressions and sales. Hire us for your car dealership cleaning service needs. We employ only the best cleaners - competent, honest, and reliable.
Shiny showroom floors, crystal clear windows, tidy waiting areas, service departments, and restrooms are expected from today's car dealers. We are the best in Ashburn, VA, and Loudoun County. We realized long ago how cleanliness impacts the customer experience. We take pride in exceeding customer expectations.
Introducing Our Flexible Cleaning Schedules
No more stress about maintaining a clean home every week! Let our expert handle the chores so you can enjoy a spotless living space.
Bi-weekly Cleaning Services
Ideal for busy lifestyles, enjoy more time for the things you love as we manage your cleaning needs every other week.
Monthly Cleaning Services
For those who prefer comprehensive cleanings once a month, ensuring a fresh and tidy space throughout the year.
All of our employees undergo extensive screening and background checks. This means they are guaranteed to be reliable, they do not have a criminal past, and they have the essential skills to properly clean your dealership and showroom. If they do not have the experience and haven't been doing the work for years, we are not going to send them to clean your dealership.
Our car dealership cleaning requires a specific range of skills. These include interior detail cleaning, showroom cleaning, window cleaning, floor cleaning, scrubbing, or waxing. Additionally, it requires sanitizing restrooms and cleaning the sales and accounting offices. We only hire professional cleaning staff who meet our standards.
Hiring the right janitorial cleaning service with professional experience in cleaning car dealerships is not solely an expense; it can support your sales offer and take the stresses of having a clean showroom off your shoulders. Call us today at (301) 859-6946 to schedule a cleaning and detailing service with our trained and professional staff.
Consistent and Professional
Expect the same dedicated cleaning crew, dressed in uniform and armed with eco-friendly cleaning solutions, to arrive at your doorstep.
We're all about making your dealership sparkle your way. Our team will follow your personal checklist to ensure we meet your unique needs in the best way possible.
We regard our clients as an extension of our family, and we care about your satisfaction. That's why we make sure everything's high-quality and satisfactory.
It is vital to keep high-traffic floors, waiting rooms, and the sales manager's office clean to be free from dust and clutter. Clean showroom floors, spotless windows, and clean restrooms are essential to creating an attractive facility for your guests and prospects to buy a car.
As bonded and insured car dealership cleaning experts, we can also clean your front desk, office, service bays, and windows while focusing on removing grease and grime at your dealership. We strive to give you the confidence that our automotive janitorial services will meet your expectations.
We use top-of-the-line products and have a speedy turnaround time. We're flexible with our clients in the times that we come in and clean simply because we understand how important it is to have a clean showroom and space. After all, your salesman needs to feel confident when showing a client their future vehicle.
Our services surpass the expectations of car dealer customers when providing auto dealer cleaning services. Don't let the cleanliness of your facility put doubt in your buyer's mind; hire your local Stratus Building Solutions to leave your dealership shiny and clean!
3 Easy Steps to
Book Your Hassle-Free
Cleaning Service
Do You Have Any Questions?
Absolutely! Our services are designed to accommodate auto dealerships of all sizes. Whether you have a compact showroom or a sprawling multi-brand facility, our team of skilled cleaning professionals can ensure your dealership is spotless and inviting for customers.
The frequency of cleaning depends on your dealership's specific needs and traffic levels. Some dealerships might benefit from daily cleaning, while others may require services multiple times a week. We'll work with you to determine the best cleaning schedule for your facility, ensuring it always looks its best.
Yes, we're committed to protecting the environment and use eco-friendly, non-toxic cleaning products and methods in our cleaning services. If you have any specific product preferences or requirements, just let us know, and we'll be happy to accommodate them.
Our cleaning professionals are trained to work efficiently and discreetly, ensuring minimal disruption to your dealership's operations. We also offer flexible scheduling to work around your facility's hours, so you can continue providing exceptional service to your customers without any interruptions.
Scheduling a consultation or requesting a quote is easy! Simply fill out the contact form on our website, give us a call, or send us an email. Our friendly team is always ready to discuss your auto dealership's cleaning needs and provide you with a personalized quote.
Yes, all our cleaning professionals are fully insured and undergo thorough background checks to ensure the safety and security of your auto dealership. We take the trust you place in us very seriously, and we're committed to providing top-quality, reliable cleaning services for your peace of mind.
A Quality Cleaning You Can Trust!
Don't settle for less than the best - choose our quality cleaning services for a top-notch clean