Financial Cleaning Done Right
Our commercial division specializes in cleaning banks and financial institutions in Loudoun County VA and the Northern Virginia area. We understand your facility needs to be thoroughly cleaned before you open your doors. That's why we focus on the details and ensure your institution presents a great first impression each and every morning for your staff and customers will appreciate.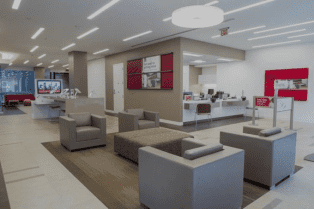 Ensure every client is impressed before your staff says a word. Our team focuses on the visual details so your team can focus on your customers and financial details.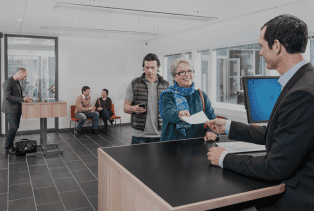 After impressing a client, they'll expect to see the same standard with every visit. Our team ensures that special touch with every visit.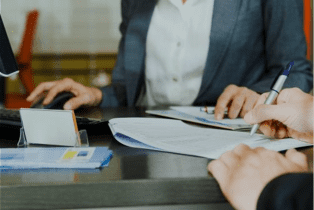 In a financial institution, germs can spread from door handles, the ATM buttons, pens, to even counters. Our 21-point checklist is designed to minimize the spread of germs on a day to day basis.
Do you know that visitors to your bank will form an impression 30 seconds upon entering the building? 
If it is dirty or poorly maintained, they definitely won't trust you to take care of their money.  At APS home cleaning, we understand your financial institute's cleaning needs. Banks always have a lot of traffic, and as such require a daily cleaning. Make sure that your bank invests in professional cleaning services. Not only will you enhance the environment for your employees, but your customers will further value your relationship.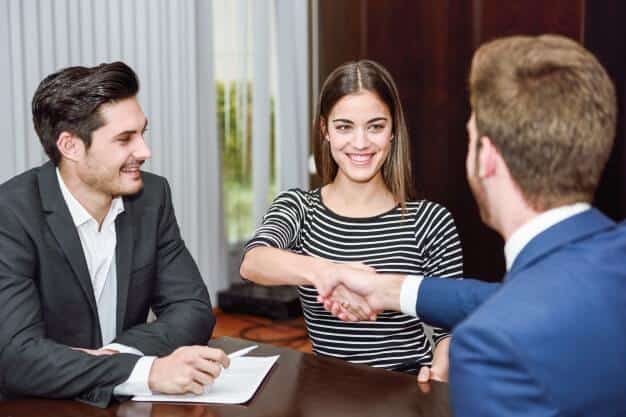 We are ready to provide cleaning services to make sure that your lobby is always fresh and greeting as clients enter. Members of your team also require clean workspaces to conduct business effectively and as such we thoroughly clean offices, teller stations, and break areas. Our group of bonded and guaranteed bank cleaning and care professionals will make sure your branches, offices and ATM location are kept to the greatest criteria in a timely way. Our excellent floor technicians can clean any flooring you have as often as you need at your bank. We clean many financial and banking centers in Ashburn Virginia and Loudoun County regularly providing technical solutions which are compliant with all the secure and confidential nature of the financial industry. 
Security and spotless results are what your financial institution needs to keep employees healthy and happy. Invite clients in to do business with you with a pristine working environment that is so well kept it sparkles. Irrespective of whether you're interested in daily, weekly or monthly bank cleaning solutions, or maybe you just require a crisis one-time cleanup job done; we'd be pleased to see your premises and perform our cleaning and janitorial service. 
APS home cleaning professional janitors are all licensed, bonded, have passed rigorous background checks and are ready to make your bank cleaner than ever. APS home cleaning has been proud to serve all sorts of banks and financial institutions in Ashburn Virginia and Loudoun County for years, and we would be happy to have your bank on our long list of satisfied customers. 
Banks need their special cleaning services because of the high traffic of people, and the way money can exchange so many hands; it's worth taking the necessary precautions and invest in your institution's cleanliness. Our team of experts can developed a customized cleaning strategy that best fits your needs. Our professional bank cleaning janitorial services will increase customers' trust in your bank while providing a pleasant and productive environment for your employees.  We understand that a bank is secure facilities that handle sensitive information daily. Our cleaning professionals are familiar with this, and we are experts at working around the confidential nature of documents and trash that may be present in a bank. We securely dispose of any information that we find. Before starting any bank cleaning job, we will meet with you to discuss any specific requests and how you want us to clean your financial institutions. APS home cleaning pays special attention to every detail from floor to ceiling, so when your customers arrive the next morning, your location outshines them all. 
Give your bank a million-dollar clean without a million-dollar price tag today.