House Cleaning Service in Ashburn, VA
Experience The Joy Of a Clean Home With Our Professional House Cleaning Service in Ashburn, VA
A clean home is a happy home - Trust our House Cleaning Service for a spotless abode!
When it comes to home cleaning services in Ashburn, VA, and home cleaning services in Loudoun County, nobody does it better than APS Home Cleaning Services. We offer a wide range of home cleaning services that do not just leave your house perfectly clean but also shiny and free from germs. We have a team of professional cleaners who have been in the business long enough to understand how to take care of every part of your home with the right level of services. We have the experience, resources, and years of service to understand and transform your request into a dirt-free home.
Regular cleaning can help prevent the buildup of dust and debris, which can cause damage to your home's surfaces and appliances. By investing in our House Cleaning Service, you can help prevent costly repairs and maintenance in the long run.
Boost Mood & Reduce Stress
Living in a clean and organized space can have a positive impact on your mental and emotional well-being. A clean home can boost your mood, reduce stress, and promote relaxation. By investing in our service, you can improve your overall quality of life.
Cleaning can be a time-consuming and tiring task. Our House Cleaning Service can help save you time and energy by handling the cleaning for you, allowing you to focus on other important tasks such as work, family, or hobbies.
Our cleaning services are certified by the appropriate governing bodies, and we are known for customer-oriented service delivery. By contacting us, we spring into action and leave your home better than how you entrusted it into our hands.
APS Home Cleaning Services has a top record of providing satisfaction and client-based cleaning services with a flexible payment schedule and service terms to fit into your job needs and budget. We are constantly on the move to improve our levels of services to satisfy the growing needs of our customers requiring home cleaning services in Ashburn, VA, and Home cleaning services in Loudoun County.
WHAT WE OFFER 
At APS Home Cleaning Services we offer the following levels of services to suit your needs:
Spring Cleaning
One-Time Cleaning
Same Day Cleaning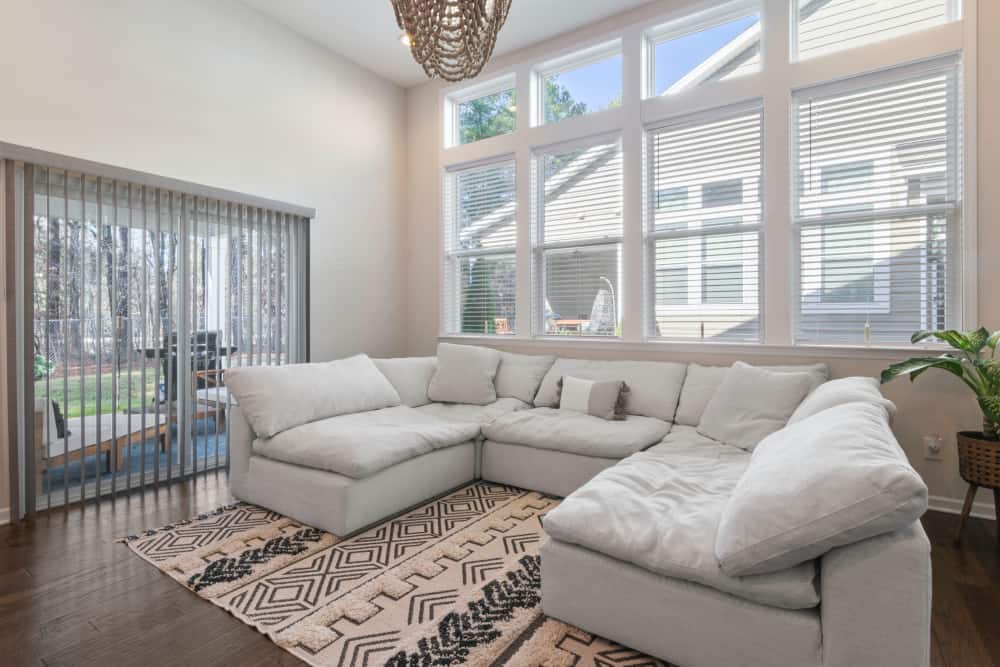 Eager to try our house cleaning services?
Schedule a free in-home estimate today, and we'll help you find the perfect cleaning plan for your needs.
WHAT MAKES US UNIQUE?
Highly professional staff members trained and certified by the right authorities
Flexible service terms to suit your budget and basic needs
Customer care support is available round the clock.
Highly affordable payment options
Regardless of your home cleaning needs, APS Home Cleaning Services is just a call away. Kindly contact us at (301) 859-6946  and get your house cleaned.
Introducing Our Flexible Cleaning Schedules
No more stress about maintaining a clean home every week! Let our expert handle the chores so you can enjoy a spotless living space.
Bi-weekly Cleaning Services
Ideal for busy lifestyles, enjoy more time for the things you love as we manage your cleaning needs every other week.
Monthly Cleaning Services
For those who prefer comprehensive cleanings once a month, ensuring a fresh and tidy space throughout the year.
Most would agree there are plenty of benefits of having a top house cleaning service help you on a regular basis. One of the challenges is finding the right fit for you and your family. As a starting point, we recommend reading online reviews from major review sites like Yelp, Google, Facebook, and Angie's List. This will help you uncover how these companies operate on a day-to-day basis.
When thinking about using a top house cleaning service it's always important to think about the benefits for you and your family
1. You know the job was done right. Once you find a quality cleaning company you'll feel confident that your home was cleaned to your standard after every visit
2. Saves you time. This enables you to have more free time on the weekends
3. Increase your productivity. With more free time you'll have less stress and become more productive on a weekly basis.
4. Reduce allergens. Studies show a home cleaned on a regular basis reduces allergens within the home
5. Makes you feel good. It always feels good to see your beautiful home shiny and clean.
Give us a call at (301) 859-6946 for an estimate today.
Consistent and Professional
Expect the same dedicated cleaning crew, dressed in uniform and armed with eco-friendly cleaning solutions, to arrive at your doorstep.
We're all about making your home sparkle your way. Our team will follow your personal checklist to ensure we meet your unique needs in the best way possible.
We regard our clients as an extension of our family, and we care about your satisfaction. That's why we make sure everything's high-quality.
Meet one of our partners
We are proud partners with Ashburn Home Painters. They are locally owned and operated out of Loudoun County, VA. They are a top-rated painting contractor that specializes in residential, commercial, and remodeling painting services.
How do you contact them?
Phone: (301) 859-6946
Email: [email protected]
Mon - Fri: 6:00 am - 12:00 am
Sat: 7:30 am - 7:30 pm
Sun: Closed
3 Easy Steps to
Book Your Hassle-Free
Cleaning Service
Do You Have Any Questions?
Yes, we offer eco-friendly cleaning solutions for our Ashburn clients. We use environmentally friendly and non-toxic cleaning products to ensure a safe and healthy home environment for you and your family.
Absolutely! We offer flexible scheduling options, including weekly, bi-weekly, and monthly cleaning services, to accommodate your needs and preferences. Just let us know your preferred frequency, and we'll create a customized cleaning plan for your Ashburn home.
Yes, all of our cleaning professionals are fully insured and have passed thorough background checks. We take pride in hiring only the most trustworthy and experienced staff to ensure the highest level of service for our Ashburn clients.
We understand that schedules can change, so we offer a flexible cancellation policy. If you need to cancel or reschedule a cleaning appointment, please notify us at least 24 hours in advance to avoid any cancellation fees.
Yes, our cleaning professionals come equipped with all the necessary cleaning supplies and equipment to clean your Ashburn home. If you have any specific products you would like us to use, please let us know, and we will be happy to accommodate your request.
To receive a quote for house cleaning services in Ashburn, VA, simply contact us through our website or give us a call. We'll gather some information about your home and cleaning preferences and provide you with a customized quote based on your specific needs.
A Quality Cleaning You Can Trust!
Don't settle for less than the best - choose our quality cleaning services for a top-notch clean