Theater Cleaning Done Right
Our commercial theater cleaning team understands the need for clean up on an hourly basis. Our team specializes in making your theaters clean and sanitary after each showing, and a deep clean on a nightly basis from top to bottom in Loudoun County VA and the Northern Virginia area.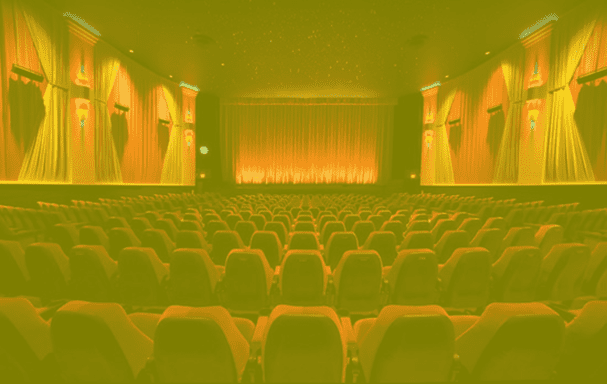 Ensure every customer is impressed before your staff says a word. Our team focuses on the visual details so your team can focus on your customer's experience.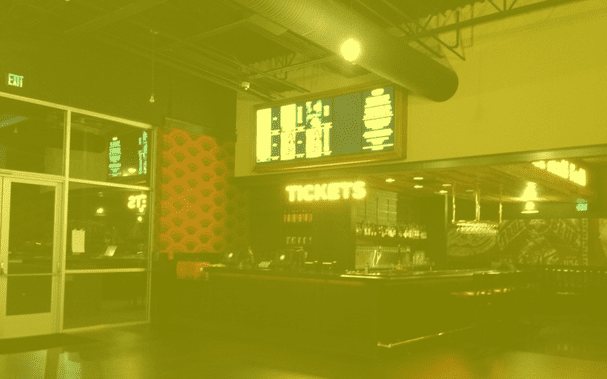 Maintain a Consistent Look
After impressing a customer, they'll expect to see the same standard with every visit. Our team ensures that special touch with every visit.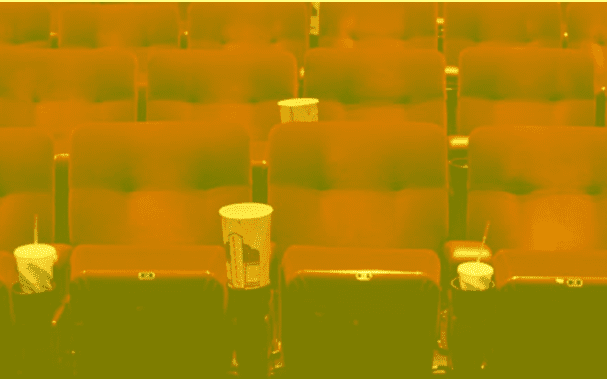 In a theater, germs can spread on door handles, seating, touch screens, even counters. Our 26-point checklist is designed to minimize the spread of germs on a day to day basis.
APS home cleaning is proud to give the movie theaters in Ashburn Virginia and Loudoun County a top-notch treatment with our professional movie theater cleaning services. Our movie theater cleaning services will make your customers return time after time. 
Keeping your movie theaters clean is very important, and it should be done daily. Movie theaters are usually serviced every time between shows by the on-site cleaning staff. Our company does not only clean standard surfaces in public facilities. We also take care of areas that have specific needs and characteristics. This service is jut a quick touch-up.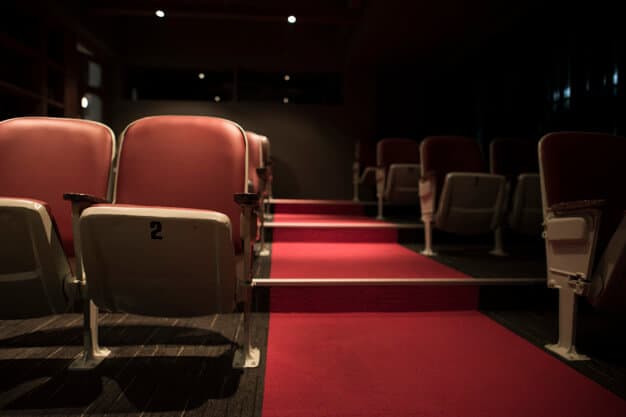 The facility needs a proper deep cleaning every night, after hours, once all the shows have ended. If movie theaters are not adequately cleaned, the restrooms will start smelling bad, the carpet in the rooms will get stains, debris, and odor, etc. If you are a theater owner or manager, you are well aware of how difficult it is to keep your movie theater cleaning up to your patrons' expectations. 
Movie theaters need a professional leaning service that understands the pressure and time constraints of a busy venue. That's why at APS home cleaning we offer a flexible, but comprehensive cleaning service in Ashburn Virginia and Loudoun County that pays attention to detail. We know that a one size fits all approach to cleaning simply doesn't work. Each Movie Theaters is, and we are prepared to meet your needs by offering customized service solutions. 
We have been counted on for decades to keep these facilities clean and comfortable. People have many entertainments options. First impression count. That's why the cleanliness of your foyers, ticket booths, and all the public areas is so important when customers visit your movie theater. And we understand that for busy venues like yours, it can sometimes be difficult to keep your movie theater cleaning up to your patrons' expectations. That's why we help you put your best foot forward with a clean facility your patrons will enjoy.  
Regular cleaning is essential for Movie Theaters because of high foot traffic. We have extensive experience and understand the unique needs of theater and cinemas. Regardless of whether you are a national chain or one theater, we offer high-quality services, continuous follow-up, and onsite inspection. Our staff and supervisor are always available to offer advice and provide feedback. Our clients always come first, and our entire staff is dedicated to making sure we meet or exceed each client's cleaning expectations. 
We thoroughly address every mess and spills on the theatre floor, any trash or food spills under the seats. We also clean those fixtures on the walls and make sure that they are shining nice and bright. Your bathroom will be nice and fresh and will be spark once after our cleaning is done. We pride ourselves on offering flexible service plans and deliver a customized plan that includes the right mix of cleaning services to suit your operations. 
 No matter the challenge, we're ready, willing and able to handle all complex cleaning needs. We keep our commitments and follow up to confirm your satisfaction.