Spring Cleaning Service in Round Hill, VA
Get a Fresh Start This Season With Our Spring Cleaning Service in Round Hill, VA
Say goodbye to winter grime with our professional spring cleaning!
Spring cleaning is one of those things that no one ever wants to do, but every spring the time comes to get rid of the dust and cobwebs. Many people in Round Hill put off deep cleaning their homes until springtime. Many spring cleaning tips can make your time spent cleaning a lot easier. Spring cleaning has many benefits as well. Sometimes you will find old items and treasures that you never knew you had or things you had lost in the past.
Removes Dust and Allergens
Spring cleaning involves deep cleaning of your home, which helps to remove dust and allergens that have accumulated over time. This is especially important for those with allergies or respiratory issues.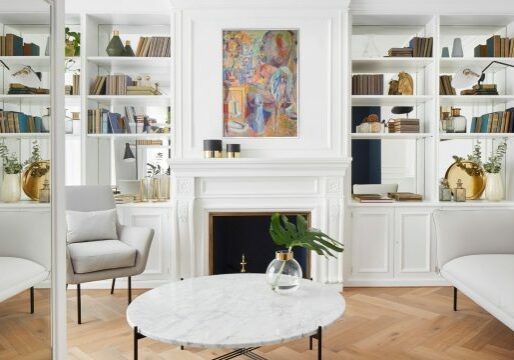 Our affordable spring cleaning service is an opportunity to get rid of items that are no longer needed or used, reducing clutter and making your home more organized.
Spring cleaning is a comprehensive cleaning process that goes beyond regular cleaning tasks. It can include deep cleaning tasks such as scrubbing floors, dusting ceilings and fans, and cleaning carpets.
The bathroom is also one of those places that people dread deep cleaning. Getting your bathroom spotless is important. Germs hid under and all around everything in the bathroom. Making sure you use disinfectant to clean especially for a good deep cleaning. Getting rid of all sorts of old bathroom items you no longer use is also a good plan. It makes room for new things or just lots of extra space. Call us today at (301) 859-6946 to schedule a service.
At APS Home Cleaning Services we offer the best Spring Cleaning service starting in the biggest room of your home. It will take the longest to clean, and you will want to get it over with as quickly as possible. Going through items that you do not think you need or will use is also a great thing that happens during spring cleaning. It is essential to let go of items even though sometimes it is tough to do.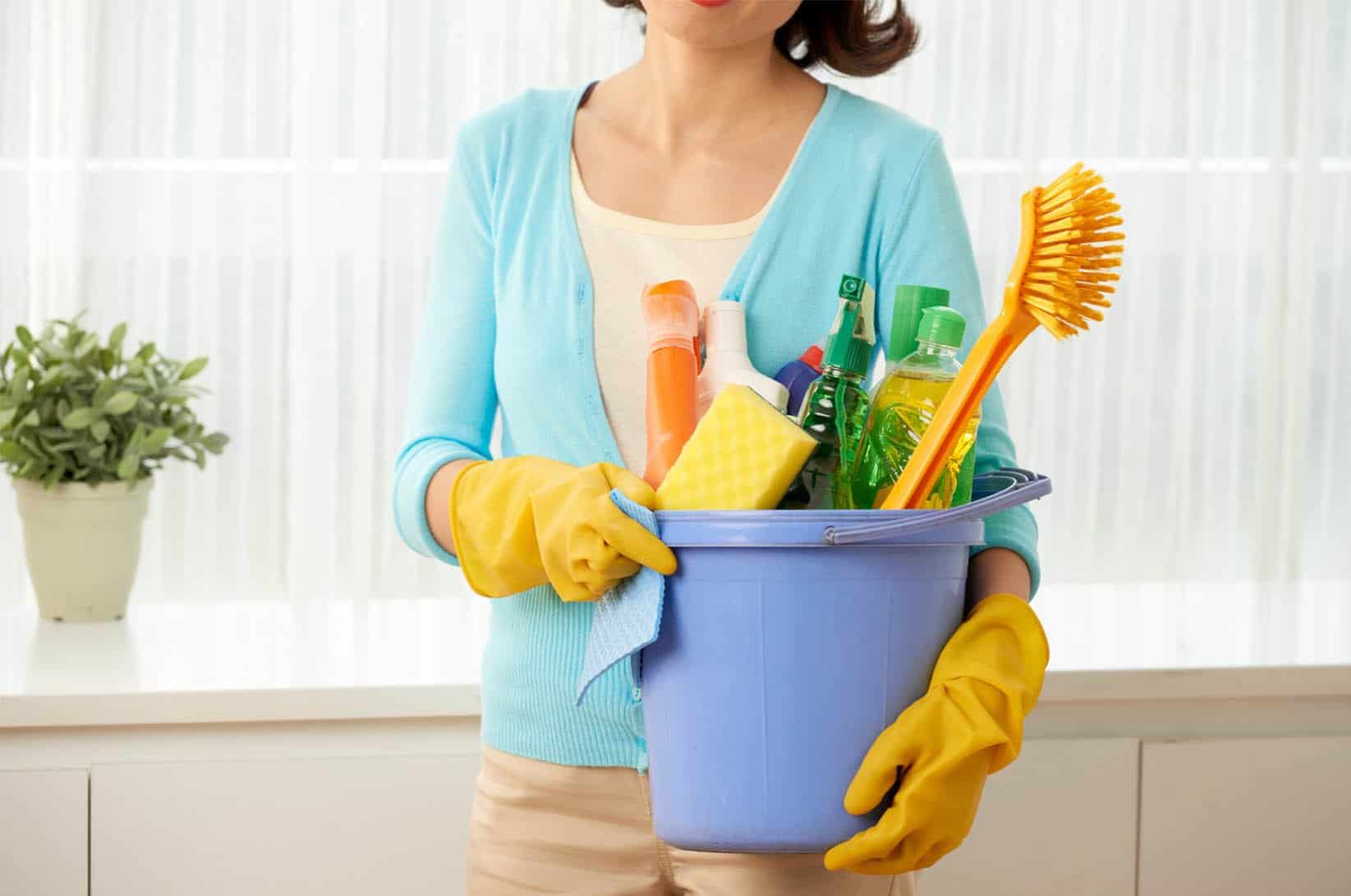 Eager to try our house cleaning services?
Schedule a free in-home estimate today, and we'll help you find the perfect cleaning plan for your needs.
It is never a whole lot of fun, but a few good cleaning tips can help make this job easier for you and your family. Here are some spring cleaning tips to help you spruce up your home, your life, and your soul - just in time to enjoy the great weather that's on its way!
Make a schedule - this is probably the most important of these tips. If you plan when you will do each task and what exactly needs to be done, you will not have such a hard time. Write it all out and put it somewhere where everyone can read it.
Don't try to do it all at once – spring cleaning is often an opportunity to clear out all that yearly clutter, winter bulk, outdoor debris, and more. Don't think you have to hit it all in just a couple of days or you can become overwhelmed. Formulate a plan for when and how you will tackle each aspect of your spring cleaning and then do it a little at a time.
Introducing Our Flexible Cleaning Schedules
No more stress about maintaining a clean home every week! Let our expert handle the chores so you can enjoy a spotless living space.
Bi-weekly Cleaning Services
Ideal for busy lifestyles, enjoy more time for the things you love as we manage your cleaning needs every other week.
Monthly Cleaning Services
For those who prefer comprehensive cleanings once a month, ensuring a fresh and tidy space throughout the year.
Don't try to do it all at once – spring cleaning is often an opportunity to clear out all that yearly clutter, winter bulk, outdoor debris, and more. Don't think you have to hit it all in just a couple of days or you can become overwhelmed. Formulate a plan for when and how you will tackle each aspect of your spring cleaning and then do it a little at a time.
Clean as you go- It's always easier to remove new dirt, rather than old dirt. Clean as you go throughout the year and you won't have so much to tackle at spring cleaning time.
Have the right attitude- Spring cleaning can even be fun if you all have fun and the right music. Just be careful not to get too distracted because then the work can suffer.
Never mix cleaning products - It's an easy mistake to make while you are in the groove of cleaning, but many chemicals are toxic when mixed so be careful to keep your different cleaners separated.
Wash your walls from the bottom up - Starting at the bottom helps reduce streaking which can occur in walls.
Dust from top to bottom- If you start at the bottom, the dust on top will just get knocked back down again. Begin at the top and work your way down to give your new home the best Move in Cleaning
Consistent and Professional
Expect the same dedicated cleaning crew, dressed in uniform and armed with eco-friendly cleaning solutions, to arrive at your doorstep.
We're all about making your home sparkle your way. Our team will follow your personal checklist to ensure we meet your unique needs in the best way possible.
We regard our clients as an extension of our family, and we care about your satisfaction. That's why we make sure everything's high-quality.
Use caution on ladders- Many accidents happen on ladders and step stools while people are trying to reach something high (I.ie., clean ceiling fans, dust high shelves, etc.). Make sure you only stand on objects made for holding human weight, such as approved ladders.
Wash Knick Knacks- Take small knick-knacks and collectibles and wash them instead of simply dusting. This will prevent the dust from getting built up year after year and becoming nearly impossible to clean.
Remember to clean appliances - You should clean underneath, behind, and beside all of your appliances as well as the exterior and interior of them very well. Remove lint and dust from the dryer, from underneath the refrigerator, etc.
Gеt help with the heavy lifting- Be sure you do not overwork yourself or strain your back with heavy lifting. Get help if you can't lift or move furniture and other items yourself.
Last but not least - why not call a professional at APS Home Cleaning Services? Our professional maid can give your house a one-time Deep Cleaning and can do a much better and more thorough job. Why not have someone else do the hard work for you if you can afford it?
Round Hill Cleaning Services
Our Round Hill Cleaning Services is dedicated to providing superior cleaning service with every visit to Round Hill, VA. As a top-rated local cleaning company, we always focus on quality cleaning first. We specialize in the following areas:
Round Hill Home Cleaning
Round Hill House Cleaning
Round Hill Housekeeping
Round Hill Maid Service
Round Hill Post Construction Cleaning
Round Hill Commercial Cleaning
And Much, Much, More...
3 Easy Steps to
Book Your Hassle-Free
Cleaning Service
Do You Have Any Questions?
Our spring cleaning service includes a variety of tasks, such as deep cleaning of all surfaces, vacuuming and mopping, cleaning windows, baseboards, and ceiling fans, as well as tackling seasonal maintenance and decluttering. We can also customize the service to address any specific needs your Round Hill home may have.
The duration of a spring cleaning service depends on the size of your home and the specific tasks you would like us to perform. Once we have a better understanding of your requirements, we can provide you with a more accurate time estimate for your Round Hill home.
You do not need to be home during the cleaning, but we do require someone to be present to let our team in at the beginning and to lock up when we finish. You can also provide us with a key or access code if you prefer.
Yes, we strive to use environmentally friendly and non-toxic cleaning products for our spring cleaning services in Round Hill. If you have any specific requests or concerns, please let us know, and we will be happy to accommodate.
To schedule a spring cleaning service for your Round Hill home, simply contact us through our website or give us a call. Our friendly team will help you set up a convenient appointment and discuss any specific needs or preferences you may have for your spring cleaning.
A Quality Cleaning You Can Trust!
Don't settle for less than the best - choose our quality cleaning services for a top-notch clean