Fall Cleaning Services in Waterford, Virginia
Fall Cleaning Tips for Waterford Virginia and Loudoun County
Experience a Refreshed and Inviting Home with Our Comprehensive Fall Cleaning Services
As the leaves change and temperatures drop, are you prepared for the seasonal challenges that lie ahead? Amid the hustle and bustle of daily life, it's easy to overlook the significance of fall cleaning. However, as the seasons change, your home faces unique challenges such as increased allergens, accumulating dust, and the need to prepare for the cold months ahead.
Don't let these challenges overwhelm you - APS Home Cleaning Services is here to help! Our Fall Cleaning services in Waterford, VA, are the perfect solution to ensure your home remains fresh, clean, and cozy during this beautiful yet demanding season. We'll tackle those challenges head-on, leaving you free to focus on what truly matters: enjoying the splendor of autumn with your loved ones. Our fall cleaning services cater to every aspect of your home, both inside and out. We take care of deep cleaning your living spaces, organizing your belongings, and maintaining your outdoor areas to ensure your home is ready for the colder months ahead. The outcome? A cleaner, cozier, and healthier living environment for you and your family to enjoy. Embrace the season with confidence, knowing that APS Home Cleaning Services is your trusted partner in maintaining a comfortable and inviting home.
Comprehensive Fall Cleaning for a Healthy Home
Our Fall Cleaning services in Waterford, Virginia, go beyond the basics to provide a deep clean that tackles allergens, dust, and dirt accumulation. We meticulously address every corner of your home, ensuring you and your family breathe cleaner air and enjoy a healthier living environment throughout the season.
Customizable Services Tailored to Your Needs
At APS Home Cleaning Services, we understand that every home is unique. That's why we offer customizable Fall Cleaning packages designed to meet your specific needs. Whether you require a one-time deep clean or ongoing seasonal maintenance, our expert team will work closely with you to create a personalized plan that exceeds your expectations.
Save Time and Energy with Trusted Professionals
Our experienced and dedicated cleaning professionals are committed to delivering exceptional results, allowing you to focus on what truly matters. Save time and energy by entrusting your Fall Cleaning to the experts at APS Home Cleaning Services. With our attention to detail and commitment to customer satisfaction, you can relax, knowing your home is in capable hands.
Why Choose APS Home Cleaning Services for Fall Cleaning in Waterford, Virginia
APS Home Cleaning stands out as the premier choice for Fall Cleaning in Waterford, Virginia. We prioritize customer satisfaction and provide a range of benefits that make us the best choice for your fall cleaning needs. Here's how our service can help you:
1. Improved Indoor Air Quality
During fall cleaning, our team takes special care to remove dust, allergens, and other contaminants that can accumulate over time. This thorough cleaning process not only leaves your home spotless but also improves indoor air quality, leading to a healthier living environment for you and your family.
2. A Cozier, More Comfortable Home
As the weather cools down, you'll want to spend more time indoors. Our fall cleaning service ensures your home is inviting and comfortable for you and your loved ones. From removing clutter to deep-cleaning carpets, we create a cozy and organized living space that you can enjoy throughout the season.
Eager to try our house cleaning services?
Schedule a free in-home estimate today, and we'll help you find the perfect cleaning plan for your needs.
Introducing Our Flexible Cleaning Schedules
No more stress about maintaining a clean home every week! Let our expert handle the chores so you can enjoy a spotless living space.
Bi-weekly Cleaning Services
Ideal for busy lifestyles, enjoy more time for the things you love as we manage your cleaning needs every other week.
Monthly Cleaning Services
For those who prefer comprehensive cleanings once a month, ensuring a fresh and tidy space throughout the year.
3. Pest Prevention
With the arrival of colder weather, many pests seek shelter in warm, cozy homes. Our comprehensive fall cleaning service includes identifying and addressing potential entry points for pests, ensuring that your home remains pest-free throughout the season.
Consistent and Professional
Expect the same dedicated cleaning crew, dressed in uniform and armed with eco-friendly cleaning solutions, to arrive at your doorstep.
We're all about making your home sparkle your way. Our team will follow your personal checklist to ensure we meet your unique needs in the best way possible.
We regard our clients as an extension of our family, and we care about your satisfaction. That's why we make sure everything's high-quality.
4. Reduced Stress and More Free Time
By trusting APS Home Cleaning Services with your fall cleaning needs, you can focus on what matters most - enjoying the season with your loved ones. Our professional team takes care of the cleaning tasks, freeing up your time and reducing the stress associated with maintaining a clean home.
Choose APS Home Cleaning Services for your Fall Cleaning in Waterford, Virginia, and experience the difference our dedication to customer satisfaction, expertise, and eco-friendly practices can make in your home. Contact us today to schedule your fall cleaning service and enjoy a fresh, clean, and cozy living space this season.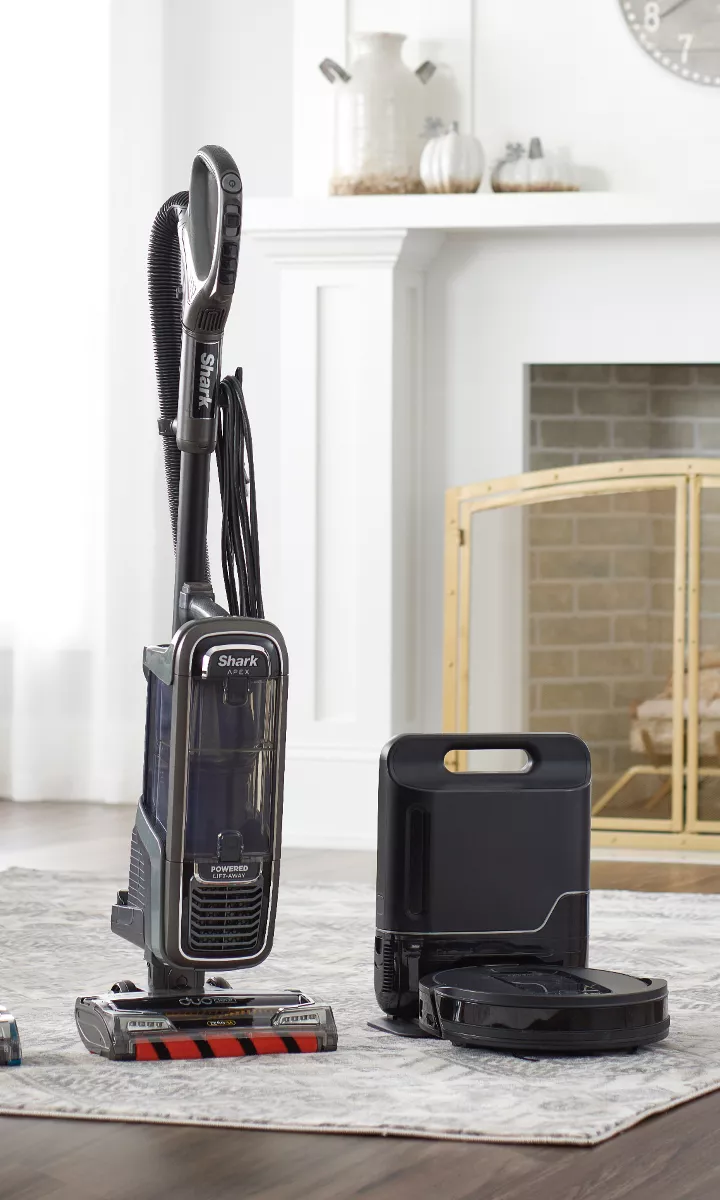 Flexible Scheduling, Transparent Pricing, and a Smooth Start
We understand that your time is precious, so we provide adaptable scheduling options that cater to your busy routine. Our pricing is not only transparent but also budget-friendly, ensuring our services align with your financial needs. Are you eager to welcome the beauty of autumn in a clean and inviting home? Reach out to APS Home Cleaning Services today to schedule your Fall Cleaning in Waterford, Virginia, and let us handle the rest while you sit back and relax. Call us today at (301) 859-6946 to schedule a service.
3 Easy Steps to
Book Your Hassle-Free
Cleaning Service
Do You Have Any Questions?
Fall cleaning is essential to help prepare your home for the colder months ahead. It allows you to address any seasonal challenges, such as removing allergens and dust, maintaining your outdoor spaces, and organizing your home, creating a comfortable and cozy living environment for you and your loved ones.
Our Fall Cleaning Services include a thorough cleaning of your home, both indoors and outdoors. Some tasks include deep cleaning living spaces, organizing belongings, gutter cleaning, window washing, and addressing any specific seasonal maintenance needs you may have.
Absolutely! We understand that every home is unique, so we're more than happy to tailor our Fall Cleaning Services to fit your specific needs and preferences. Just let us know what you'd like to be included, and we'll create a customized plan for your home.
Yes, we prioritize the safety and health of our clients and the environment. We use high-quality, eco-friendly cleaning products that are non-toxic and safe for your family, pets, and the environment.
Booking our Fall Cleaning Services is easy! You can give us a call, send us an email, or fill out the contact form on our website. Our friendly customer service team will be happy to assist you in finding a convenient time for your fall cleaning appointment.
A Quality Cleaning You Can Trust!
Don't settle for less than the best - choose our quality cleaning services for a top-notch clean